London Office Refurbishment and Fit Out Contractors
Every London office fit out and refurbishment project is understandably unique and at Initial Interiors our highly experienced skilled contracting team ensures that we work consistently side by side with you, setting transparent project goals during the process. We aim to produce and deliver an attractive, enviable and energy-efficient office workspace.
We offer  consulting services should you require ideas for intrinsic office installation ideas, for example the tea break point or space saving ideas at the reception area for guests. View our Gallery, read our Testimonials and call 020 8938 3893 or send a Contact Form message online.
Office Refurbishment and Fit Out London areas
Established over 25 years ago, we ensure you feel assured that our team of contractors are very highly experienced in project management – and it shows – our work is quality controlled every step of the way by Tim Griffiths – Owner and Lead Project Manager who works in conjunction with the quantity surveyors and qualified workmen in his team.
We understand it's vitally important to us and to you to agree realistic completion and delivery dates, as this is one of our primary focuses it's rare to find ourselves in the situation of having time penalties during a project. Each and every office fit out and refurbishment project we are awarded is professionally delivered, and we aim to deliver practical workspaces time and time on time again and again.
As Tim is the main contractor for each office refurbishment and fit out project, your single point of contact ensures that we are immediately proactive with any changes in your project. We also provide full interior design, office partitioning / office furniture placement service, to flooring and suspended ceilings.
West London, Shoreditch and City of London Office Contractors
When considering your property refurbishment or London office fit out, take a moment to take into consideration suspended ceilings which are a large cost saving investment – not only will they save your company money on heating bills, acoustics are also improved together with the added aesthetic benefit of concealing cabling or piping.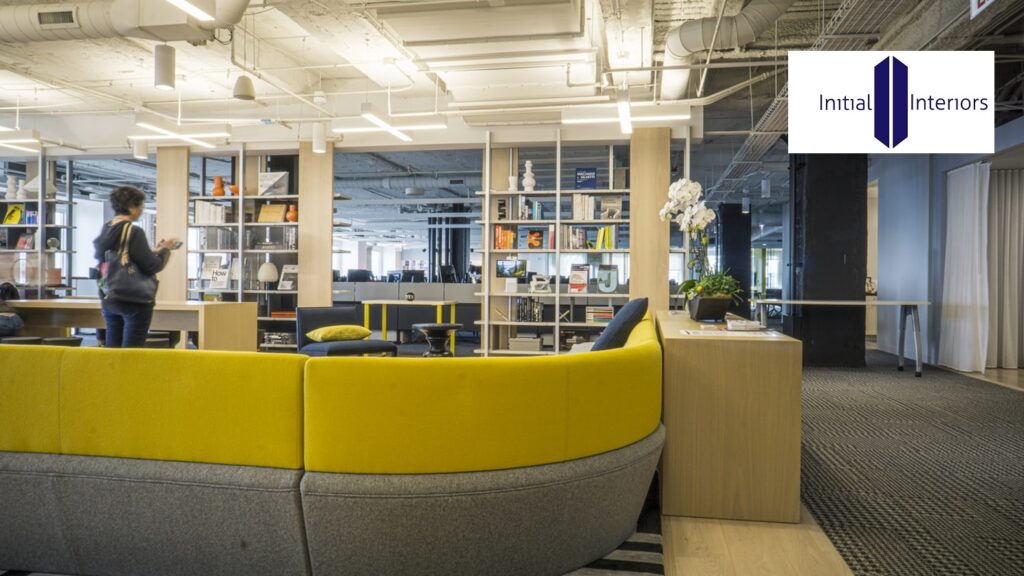 London Contracting Team – Evenings and Weekends
We manage your project effectively, sourcing all the labour and materials from our trusted list of suppliers ensuring benchmarks are met from the outset all the way through to delivering the finished project and completing the walk through with you. It's imperitive to all of us that your London office fit out and refurbishment is as worry-free as possible and runs along smoothly without interrupting your staff – we often work evenings and weekend to accommodate.
Our tried and tested project management methids demonstrates that we are able to keep you up to speed at every step of the way, whether it's any little changes in your project, to ensuring we have access to can work outside of normal office hours.
We have a dedication to superior quality and prompt communication, as an important client it's our job to deliver exceptional results.

Your needs and requirements are a priority – we provide commercial fit out and office refurbishment services throughout London from glass office partitions, nifty operable moving walls, solid fire doors or glazed doors/walls with manifestation, complete electronic access control,  made to measure window blinds, second fix electrics, modern and high speed data connectivity, office and corporate decorations, feature lighting and ceiling, acoustic rafts with/without power data lighting services, floor coverings including carpets, vinyl, stone, and a variety of wooden flooring solutions, toilets – with all associated second fix plumbing – break-out rooms, IT comms rooms and stylish reception areas.
London Office Space Saving Modern Solutions
Have you considered folding walls in your office refurbishment ot fit out project? Perhaps you need a large open plan office but also need a small and enclosed confidential training/meeting room but don't have enough space for both – after all, London property square mile to purchase is the most sought after and expensive areas of the country. One such space saving solution could be a folding partitioning wall positioned in the centre – or to the side – of a room which can then be folded closed, thus creating 2 separate rooms.